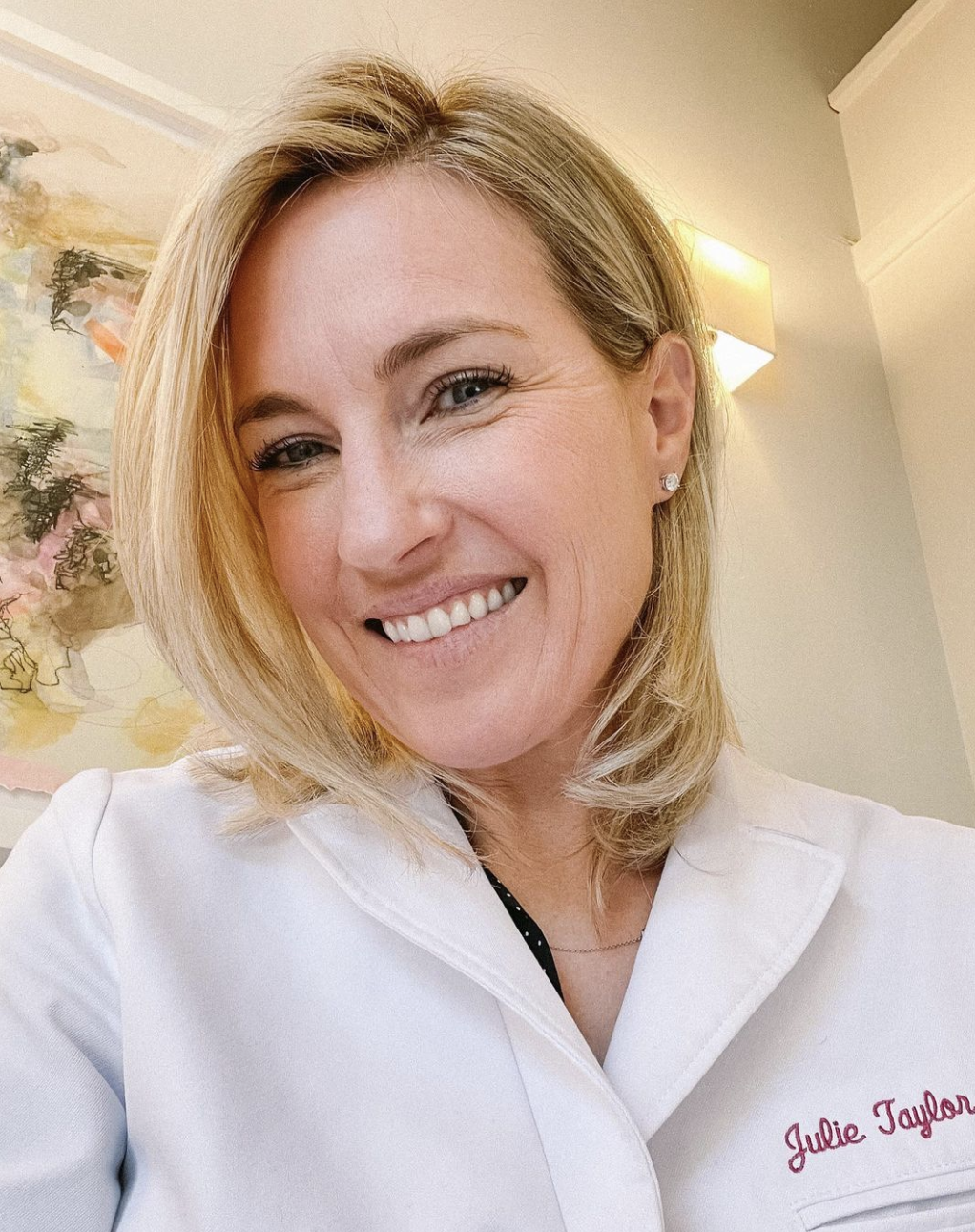 Julie Taylor, MD, MPH
Bioidentical Hormone Replacement Specialist & Functional Medicine Physician
Case Studies & Reviews
Welcome to the Julie Taylor MD Center for Functional Medicine located in Pasadena, CA. 
Hearing from and seeing smiles on my patients' faces is WHY I got into functional medicine and bioidentical hormone replacement therapy.
I've said it a 1000 times and I won't stop any time soon- you don't have to accept your symptoms as "normal."
I am passionate about helping men and women address the root cause of their symptoms, whether through gut healing, hormone replacement, toxicities, allergies, or nutrient deficiencies.

-Dr. Julie Taylor, MD, MPH
She Got Rid of My Hot Flashes!
"Dr. Taylor is a gem. Not only is she an excellent physician but she is kind, sweet, friendly, warm . . . and she got rid of my hot flashes! She exhibits true concern for me as her patient and always answers every question and addresses every concern. Her staff is professional and attentive. Both the pharmacy and the supplement website that she referred me to have excellent prices and outstanding customer service. You can tell that her touch is on every aspect of her practice, and on every level, she puts the patient first. She is definitely as good as it gets."
Dr. Taylor's Expertise Has Been Very Beneficial.
"I've been seeing Dr. Taylor for over 6 months and her expertise has been very beneficial. My digestion is better, vitamin levels greatly improved, and in part through her care, I have successfully battled cancer without chemotherapy and am currently in remission. Her care and compassion show through to her patients, a rare thing in this medical world!"
I Haven't Felt This Healthy in Years!
"I haven't felt this healthy in years! Dr. Taylor is highly knowledgeable and has great communication skills. She was able to get me off all my prescriptions and treat me holistically. Her concern for her patient's health is clearly her passion. I've referred all my friends and family and they couldn't be happier!"